http://events.constantcontact.com/register/event?llr=vifdz6wab&oeidk=a07ed99mq7ebf40567b
SAGGAR FIRING WORKSHOP WITH JILL SOLOMON 
                                                      Woza by Jill Solomon
JILL SOLOMON WORKSHOP. In this three day, hands-on workshop we will explore the techniques of saggar.
As part of the saggar firing process, terra sigillata (a very fine particled clay solution) is applied to the surface of the pieces. They are then burnished, giving the clay a sheen. Next, pieces are placed in the kiln in a closed container (saggar) and surrounded with combustible materials such as seaweed and sawdust soaked in oxides. During firing, these organic materials fume onto the clay, providing rich design and color which enhances the simplicity of basic forms.  
Sunday Oct 30 10am-3pm: Terra Sig, Burnishing, Copper Wire
Sunday Nov 6, 10am-3pm: Loading your Saggars
Wednesday Nov 9, 6- 8pm, Unloading the Saggars and Debrief with Jill
Lunch: We ask that you bring a potluck dish to share on both Sundays as Chris and Seyrel will be on vacation. We will provide coffee, tea and water.
Please let us know if you have any questions or concerns. Looking forward to seeing those of you we know and meeting those of you who are new to us.

Class limit of 12 people max
Skill Level(s): Some clay experience is required
Or go to www.LexiconGallery.com /workshops
When
Sunday Oct 30 10am-3pm
Sunday Nov 6, 10am-3pm
Wednesday Nov 9, 6- 8pm
Where
Lexicon Studios
15 Lexington Avenue- Unit 6
Magnolia, MA 01930  
**(enter via Yellow Unit and go down stairs)***
Plenty of free parking around Lexington Ave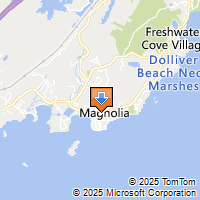 Driving Directions
TUITION
Fee: $205. Materials and Firing Included.  Your payment guarantees your spot. Sorry, but no refunds.
More Information
You provide:  
Potluck lunch contribution.
Your saggars. 
Up to 6 bone dry un-bisqued pieces no larger than 8Hx8Lx8D. (Smooth surface bowls, vases, lidded jars, flat dishes and wall tiles work well. Cynthia's white clay is fine (Miller 510) as is porcelain, raku or low fire clay).
We provide: Instruction, Terra sigillata, burnishing tools, materials, copper wire, refreshments, snacks and fun.